She's my new camera. And she makes pretty pictures...at least, she will when I learn what I'm doing. Hello possiblity...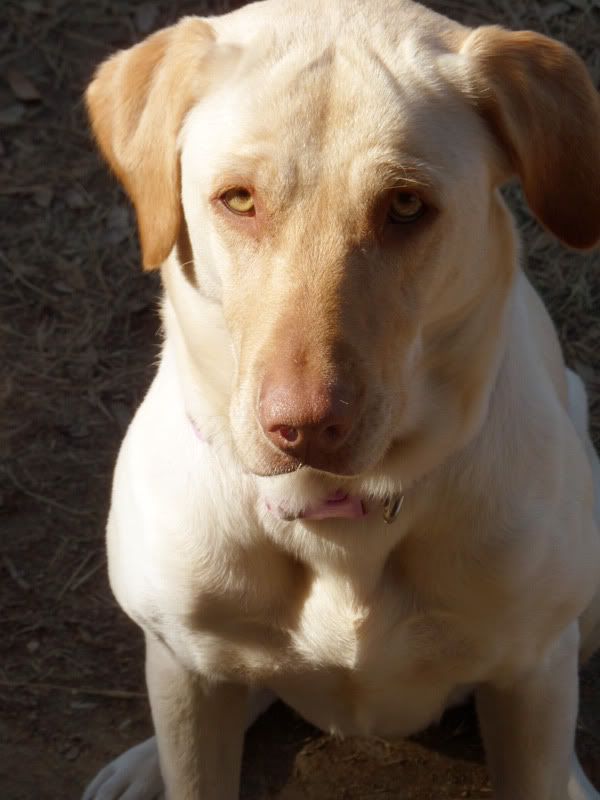 This is Pachuca Sunrise. She is the JenJen's lab. Isn't she gorgeous? She's got quite the attitude and a pretty big obsession with fetch. Such a fun character in the mix. The tank on the ranch just recently filled up enough for swimming and she would have nothing to do with it for about a week. When finally, mostly because of her obsession with fetch, she overcame whatever misgivings she had with swimming and paddled frantically for each and every stick. One time Jonathon and I walked up on her swimming around looking for sticks on the bottom of the shallow end. She had a whole stack by the time we discovered her.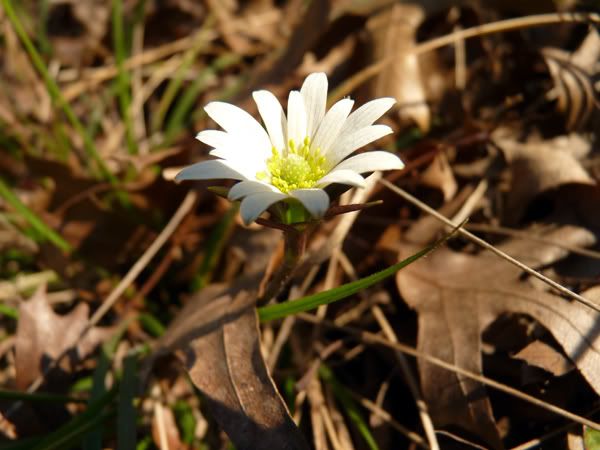 Just a lesson in macro...the JenJen is my Yoda. And learn I will.
So excited about that.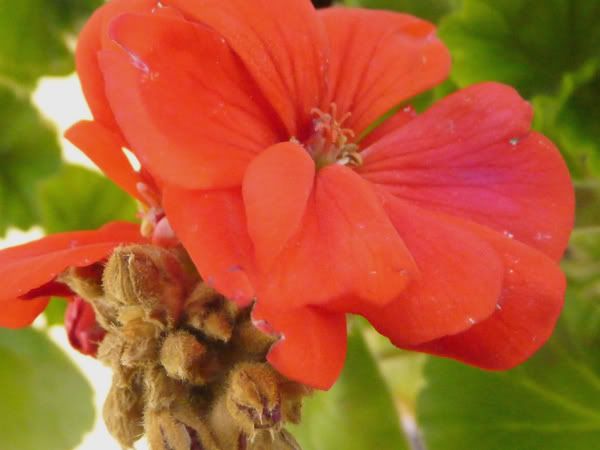 A practice shot while on a break at work. I felt silly but that didn't stop me. I am too excited to have the ability to capture whatever I see at any time. I want Dolly with me pretty much all the time. I know that will wear off...but please bear with me through all of the boring shots. I'll gain some perspective here shortly. ;)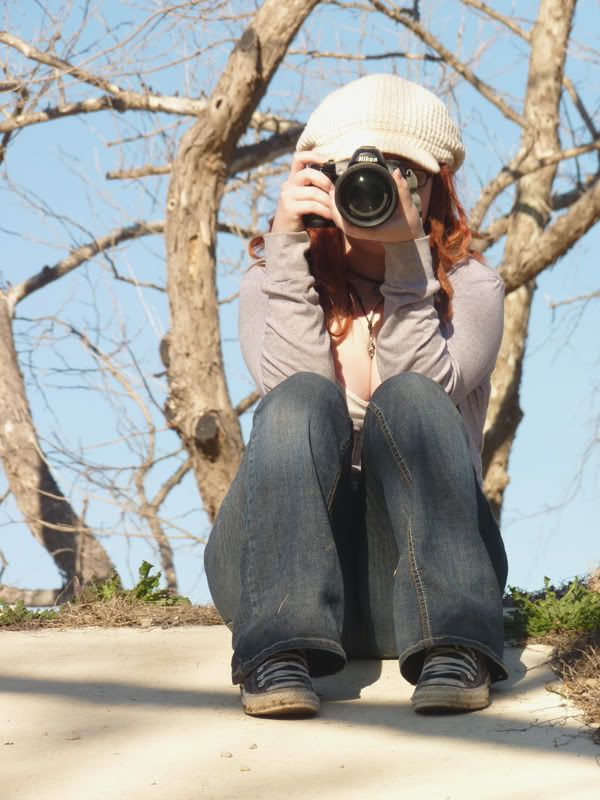 This is the JenJen with her very grown up Nikon. I feel like a toddler next to her and that pretty perfect apparatus. Teetering along, awkward and eager. It makes me laugh. But you got to start somewhere eh?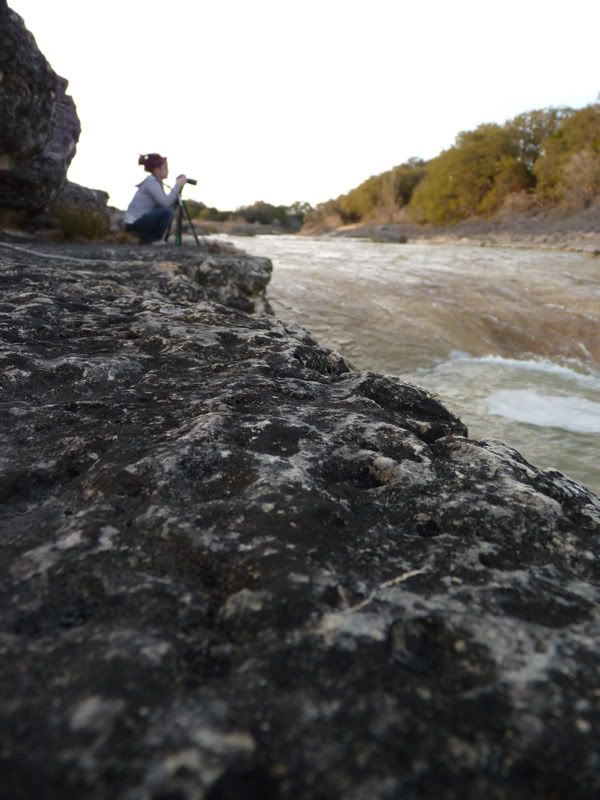 We (Jonathon, the JenJen and I) drove down to Ross road (where I've never been before) and JenJen suggested some long exposure shots of the rushing water. I did not discover until we were on the drive home that I had left my camera in macromode for this whole duration but they are what they are. A glimpse of how Dollly saw the day.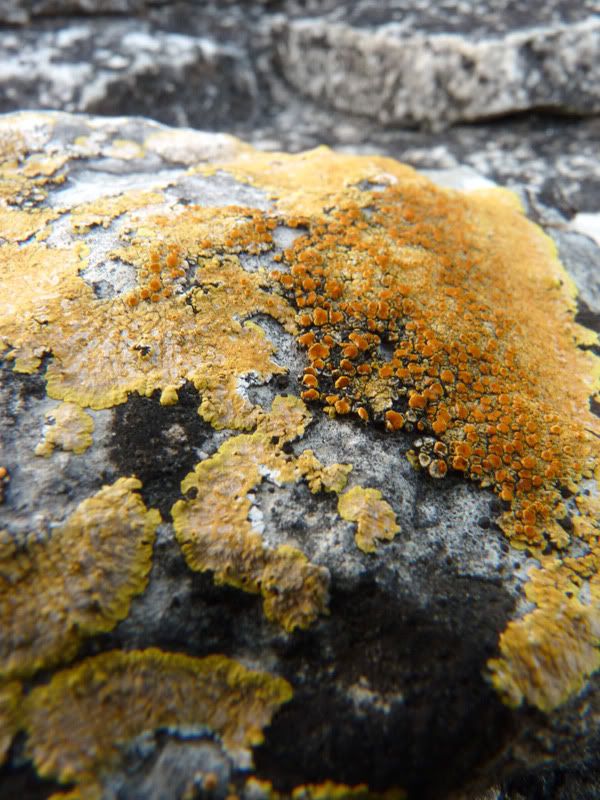 That mistaken macromode came in handy a few chance times since I forgot about it. Ha!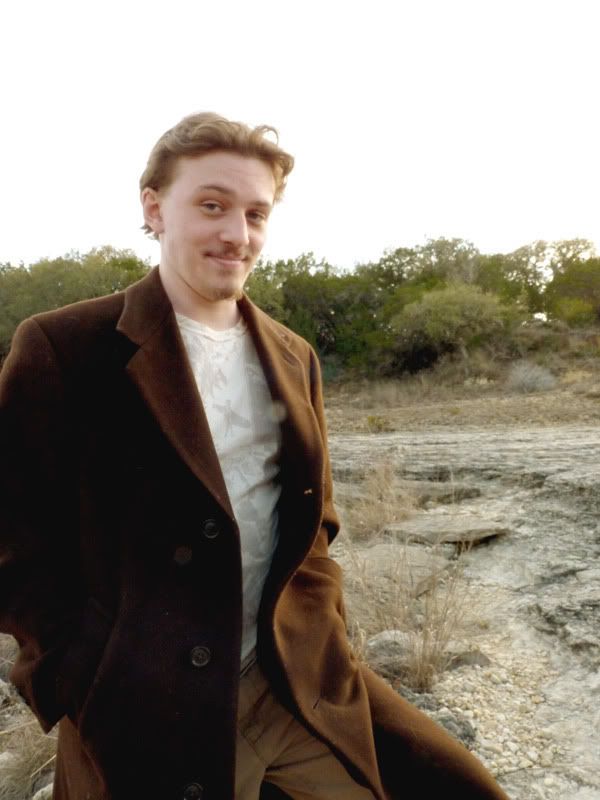 This is, of course, my love. Meet Jonathon. He has just cut off his 2 year old dreads a day ago in this photo. Though the change was significant I find him just as handsome as before. I've always thought he was very dashing. ;)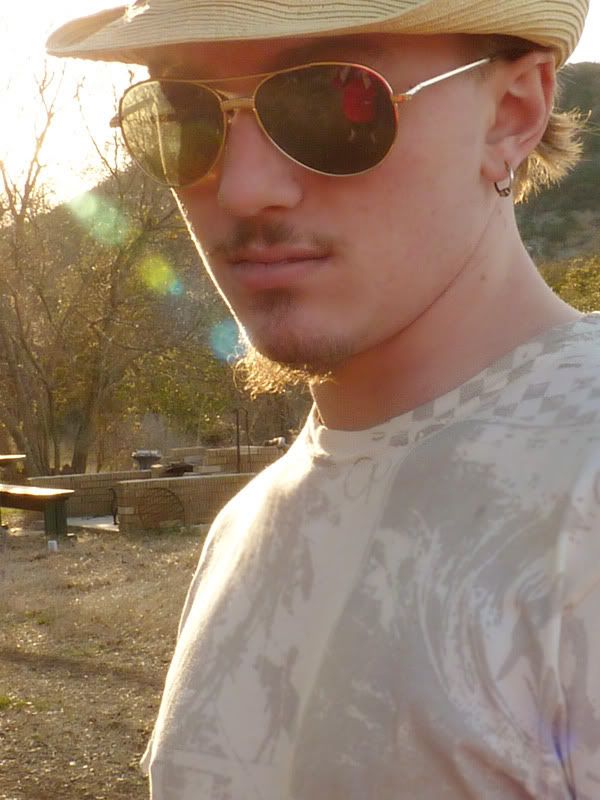 I also think he favors Jason Mraz here. Just love him in a fedora.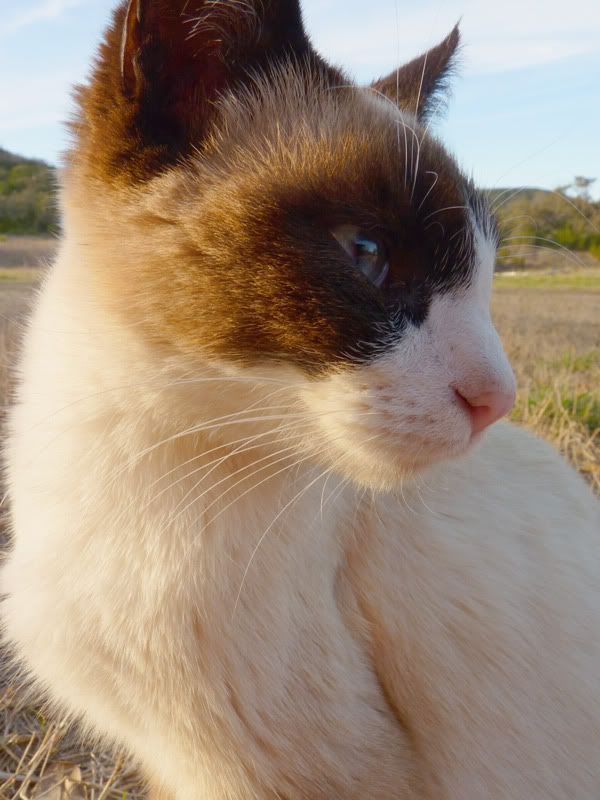 Mirabelle. Such a lovely little bandit.
Much love and well-wishing.
Ciao.
Renea Hanna
Penny Threads.